5-Step Guide to Legal Funding
November 14, 2022
|
2 minute read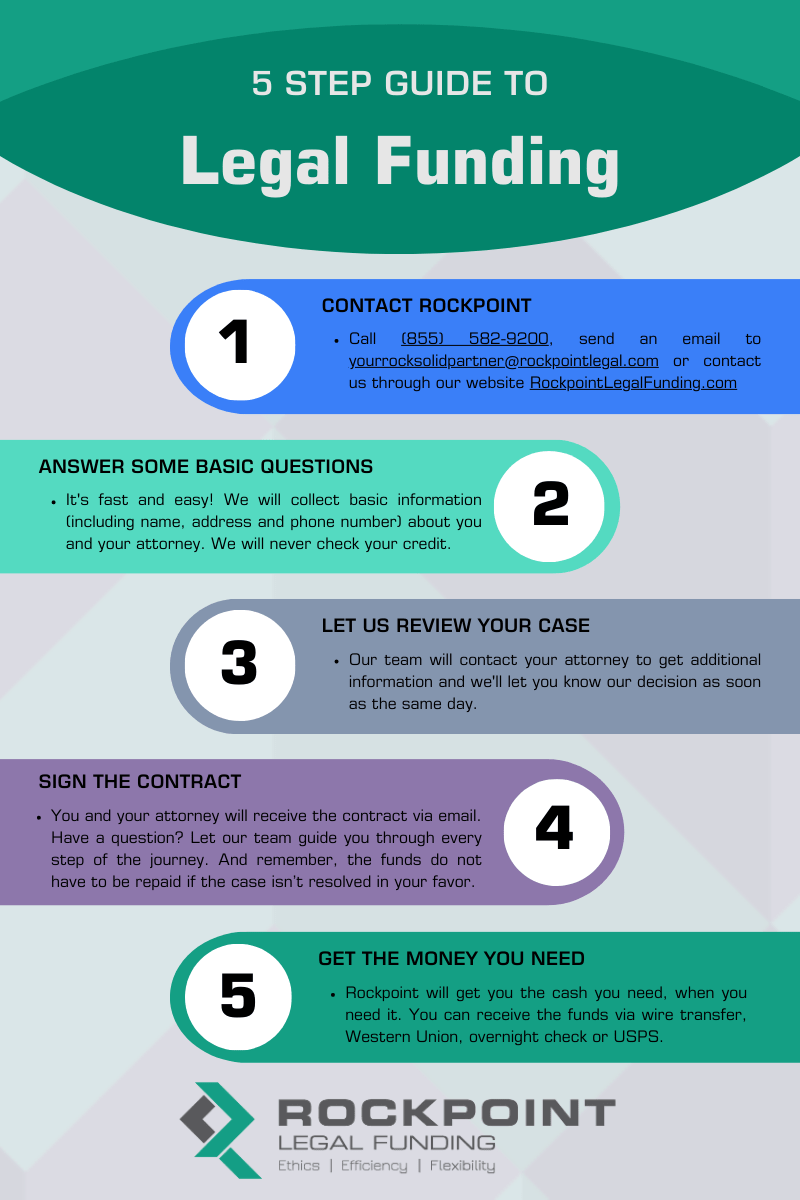 Plaintiff Funding
1. Contact Rockpoint
Call (855) 582-9200, send an email to yourrocksolidpartner@rockpointlegal.com or contact us through our website.
2. Answer some basic questions
It's fast and easy! We will collect basic information (including name, address and phone number) about you and your attorney. We will never check your credit.
3. Let us review your case
Our team will contact your attorney to get additional information and we'll let you know our decision as soon as the same day.
4. Sign the contract
You and your attorney will receive the contract via email. Have a question? Let our team guide you through every step of the journey. And remember, the funds do not have to be repaid if the case isn't resolved in your favor.
5. Get the money you need
Rockpoint will get you the cash you need when you need it. You can receive the funds via wire transfer, Western Union, overnight check or USPS.