5 Myths vs Facts About Legal Funding
January 13, 2023
|
3 minute read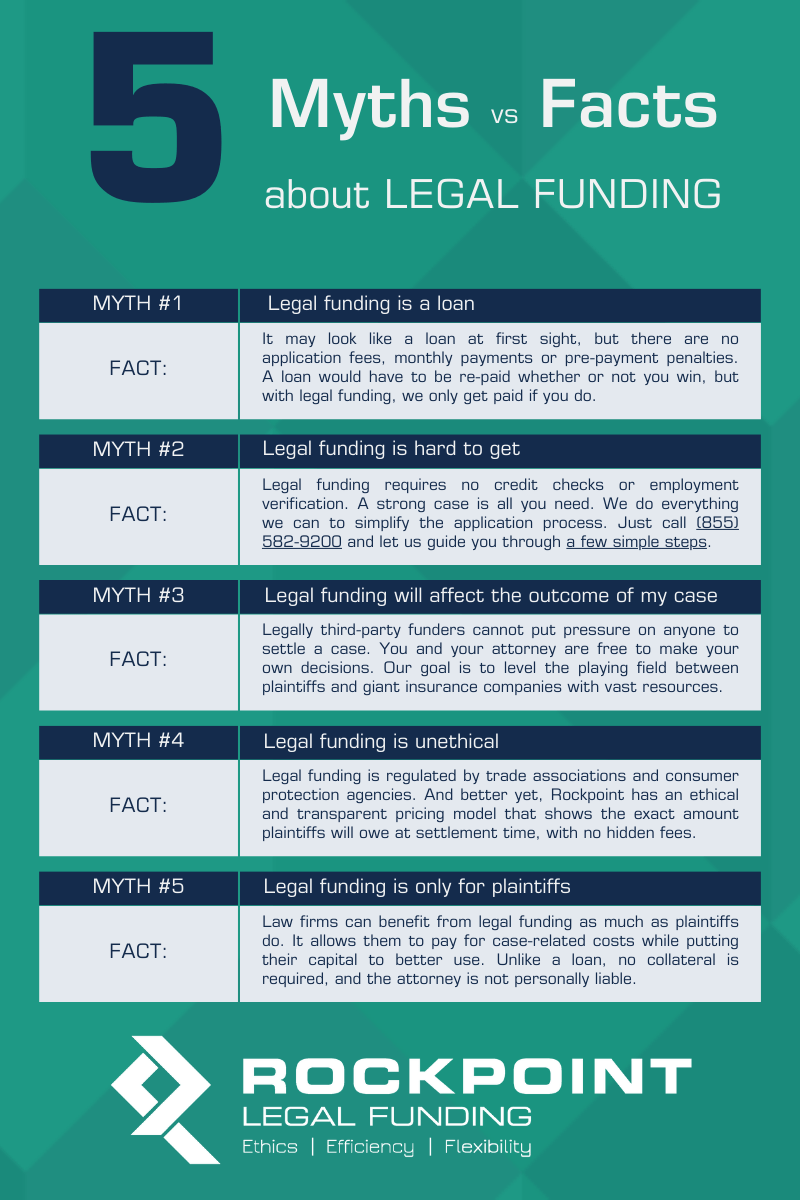 Plaintiff Funding
Myth #1 – Legal funding is a lawsuit loan
It may look like a lawsuit loan at first sight, but there are no application fees, monthly payments or pre-payment penalties. A loan would have to be re-paid whether or not you win, but with legal funding, we only get paid if you do.
Myth #2 – Legal funding is hard to get
Legal funding requires no credit checks or employment verification. A strong case is all you need. We do everything we can to simplify the application process. Just call (855) 582-9200 and let us guide you through a few simple steps.
Myth #3 – Legal funding will affect the outcome of my case
Legally third-party funders cannot put pressure on anyone to settle a case. You and your attorney are free to make your own decisions. Our goal is to level the playing field between plaintiffs and giant insurance companies with vast resources.
Myth #4 – Legal funding is unethical
Legal funding is regulated by trade associations and consumer protection agencies. And better yet, Rockpoint has an ethical and transparent pricing model that shows the exact amount plaintiffs will owe at settlement time, with no hidden fees.
Myth #5 – Legal funding is only for plaintiffs
Law firms can benefit from legal funding as much as plaintiffs do. It allows them to pay for case-related costs while putting their capital to better use. Unlike a loan, no collateral is required, and the attorney is not personally liable.